The oenologist Aggelos Rouvalis (Bordeaux alumnus), former president of Greek Wine Federation, founded in 1991 his winery in Aigialeia, the highest winery in Greece. The northern exposure of the vineyards to the summer wind is a local characteristic. Stavroula Kourakou, president of O.I.N (International Organization of Vine and Wine) claims that the local vineyards are, "one of the most beautiful in the world regarding soil and climate, while they climb the north hillsides, and receive the cool sea winds which protect the fruits from the summer heat. The vineyard's bioclimate is unique in the world." In 2016, he created the MITOS series of Ariadne with its versions in Viognier, Roditis, Sauvignon Blanc and Asirtiko, which were added to the existing wine variety:
the beloved Asprolithi
the series of Mirkos Vorias with 4 wines: Mikros Vorias White, Mikros Vorias Rose, Mikros Vorias Red, Mikros Vorias Riesling
the series of aged wines Ianos with 4 wines: IANOS Chardonnay, IANOS Cabernet Sauvignon, IANOS Syrah, και IANOS Cava.
Main aspiration is the production of wines with good price-quality relationship, balancing between the modern perception of taste with the classic concept of terroir. Greater aspiration is the promotion of Aigialeia for its wines and culture, since wine is a cultural product. Hence, every year the winery takes part in Oinoksenia, a tradition which has been created with the participation of Rouvalis Winery.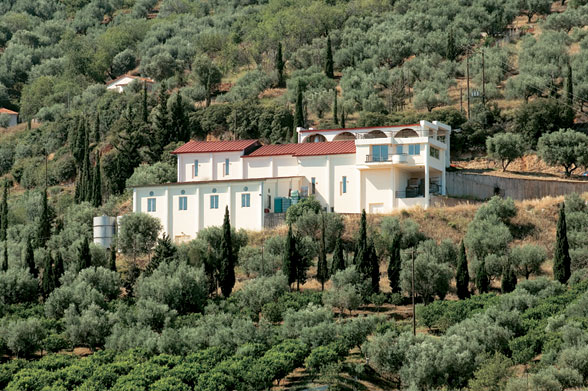 Asprolithi
(White, Roditis)

Mikros Vorias Red
(Merlot & Cabernet Sauvignon)

Mikros Vorias White
(Sauvignon Blanc & Chardonnay)