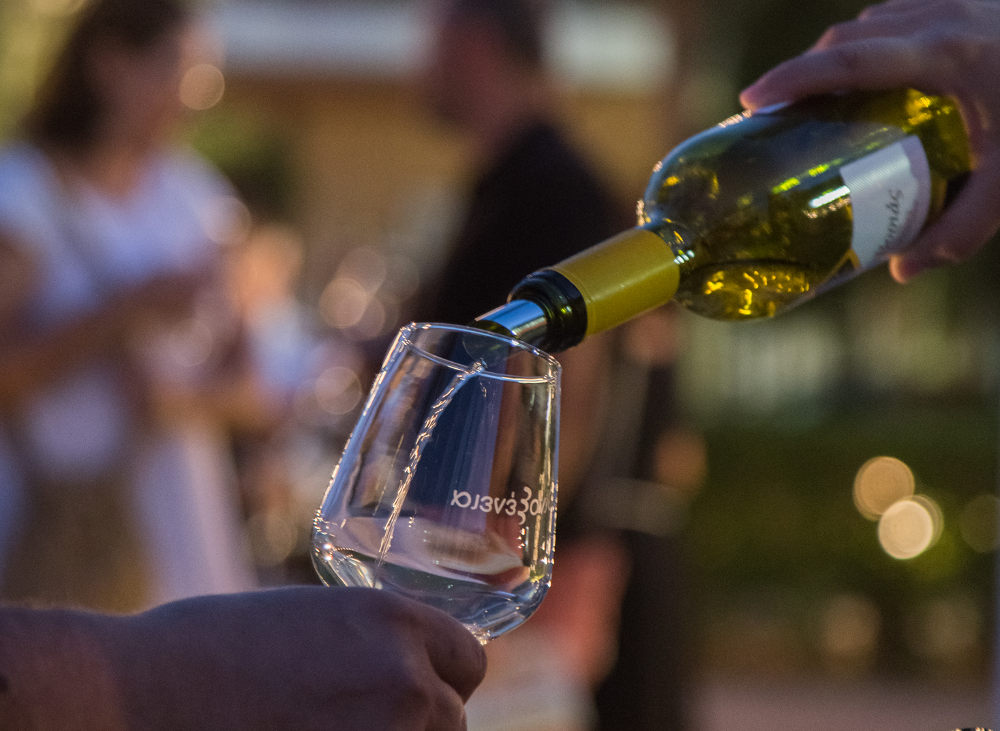 Of great beauty and significance, the vineyards of Aigialeia.
In Pausaniae Descriptio Graeciae it is written that Aigialeia is "adept to plant vineyards." Stavroula Kourakou, president of O.I.N (International Organization of Vine and Wine) claims that the local vineyards are, "one of the most beautiful in the world regarding soil and climate, while they climb the north hillsides, and receive the cool sea winds which protect the fruits from the summer heat. The vineyard's bioclimate is unique in the world."
Basic characteristics of the local vineyards:
Due to their north allocation, they exploit the rains from western Greece and the climate of the Gulf of Corinth
They are protected from the warm south winds from Africa as the mountains at south Aigialeia form a protecting shield.
They are located on high altitude (500 – 1050 m), very important for the quality of the final product.
The soil is very rich due to old geological alluvions with good drainage due to the slope of the hillsides.
Age-old tradition in the viniculture due to the distinctiveness of the local currants.
It is called Tuscany of Greece.
The vineyard of Aigialeia with its rare features creates wines of great quality, recognized as PGI (Protected Geographical Indication). Almost every year the regional winemakers win prizes of global recognition.
Roditis
Roditis wine is a white a wine of great quality with many international awards and it is recognized as PDO (Protected Designation of Origin) Patra. Roditis grape variety is a blush colored grapevine, hence its name, and one of the most planted varieties in Greece, especially in Achaia.
This variety, if well-cultivated, gives wines with a good price-quality relationship. Roditis wines is addressed to oenophiles who like to discover good wines made by Roditis but it is also easy in the palate.
Roditis produces medium bodied wines with high acidity and intense aromas of citrus, lime and green fruits. They are very flexible when matched with food, as they can accompany appetizers, salads, and light plates with vegetables.
Additionally, there are many more local or foreign verities cultivated in the region.
Lagorthi
A sophisticated white wine variety is Lagorthi, which despite the Mediterranean sun produces fresh, light bodied dry wines with acidity, resembling wines produced in North Europe.
White wines produced from lagorthi are unique in the Mediterranean soil, proving the versatility and unpredictability of the Greek vineyard, but mostly the originality of the Peloponnesian soil and of Aigialeia's vineyard. Lagorthi wines tend to have a light silver-yellow color, discreet aroma and develop sophisticated tastes with floral notes and minerality, high levels of acidity and low levels of alcohol, sometimes below 12%. These wines can age well in bottles for 2-3 years, developing extra sophistication and minerality. Lagorthi may accompany shellfish and mostly elegant plates with high acidity due to the wine's fine character and its refreshingly high acidity.
Siderites
Siderites, cultivated in the Northwest of Peloponnese, is a vibrant variety, but prone to disease. Aigialeia's microclimate and soil allows ideally the cultivation of this variety. Sideritis produces wines that are medium bodied and intensely fruity with high acidity.  They can develop aromas of lime and grapefruit with floral notes. Such wines may accompany small roasted fishes, shellfish and generally seafood.
Mavro (Black) Kalavritino
This grape variety, cultivated in Kalavrita, it is a promising red wine variety which remained unexploited for many years. It produces medium bodied wines with tannins and long-lasting flavor with spicy notes and aromas ranging from red to black fruits. Such wines can age for a few years in bottles and are perfect accompaniers for gemista (filled vegetables), fish filet and lightly cooked meat.
Muscat
Peloponnese and especially Achaia accommodates ideally Muscat, which provides two PDO wines, PDO Muscat of Patras and PDO Muscat of Rio Patras. Muscat adapts easily in different altitudes and terrains and in the region of Achaia produces sweet wines which win international prizes every year. Thus, Peloponnesian sweet wines from muscat are capable to amuse each oenophile not only for their flavor but also for their price, which compared to prices of similar overseas wines is very low. These wines are
Mavrodaphne
In the middle of the 19th century the German Gustav Clauss produced the first mavrodafni just outside Patra. It is unknown whether he believed that this wine would become one of the most emblematic wines from Greece with a good potential in the market of fortified wines (like port). Certainly, he did not imagine the potential of this variety for red dry wines, one of the most promising in Greece. Mavrodaphne produces deeply colored wines with condensed aromas of currants, black fruits and dried plums. With high alcohol levels and medium levels of acidity, they can be matched with desserts made from chocolate or nuts and some very well aged cheese. Mavrodaphne can be consumed on its own just with a good cigar.
Τα ξηρά ερυθρά από μαυροδάφνη, αν και λίγα προς το παρόν, καταδεικνύουν το δυναμικό της ποικιλίας και για αυτόν τον τύπο κρασιών.
Other varieties
Additionally, many foreign varieties are cultivated in Aigialeia compatible with the local vineyards, such as Chardonnay, Gewürztraminer, Sauvignon Blanc, Viognier, Merlot, Cabernet Sauvignon and Syrah.
Οινικές διαδρομές
Wine Roads
According to  Peloponnese Wine Roads and Achaia Wine Roads it is easy to access the local wineries and visit the vineyards as a delightful adventure. Since visitors cannot traverse crosswise (east – west) the five ravines across the wine roads, they should move from north to south and vice versa to visit the vineyards.  However, the view is beautiful and the journey is worthwhile.